Coconut Chickpea Soup, With Tomato Chunks and Fried Cumin
HisPixie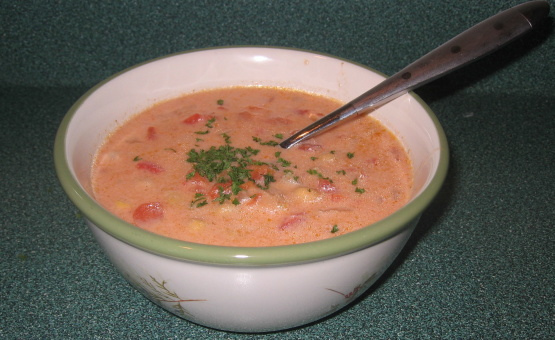 Easy, Yummy, Warming, and Simple.. with a hint of that something exotic...

Try adding some garam marsala to the soup in the simmering stage along with the red pepper. I make a dish similar to this one. I think that adding the garam marsala is what makes the soup.
Fry the onion and cumin with the olive oil in the pot over medium-high heat.
When the onion looks translucent, add the tin of diced tomatoes, with the equivalent of water and the chickpeas.
Simmer for about 40 minutes then add the coconut milk.
Season to taste with salt and pepper.
Enjoy!