I didn't try it but I guess it's delicious. I don't remember where I took it. For the servings and time to make, I had to guess cause it was not written on my page.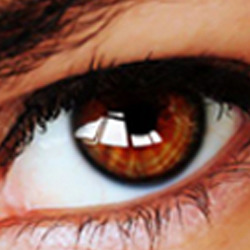 DELICIOUS and sweet! I liked the addition of the almond extract ~ I used nine slices of 12-grain bread with all crusts removed. The bread pudding baked in a 13 x 9 Pyrex dish, on top of another pan in case of overflow, at 300F for 1 hour 30 minutes, and the meringue baked at 325F for 14 minutes! Easily serves 12 ~ will slice much neater when cold!! Tagged Boomette in the Mardi Gras Photo Tag, February 2012.
8

slices bread

4

cups milk, warm

4

egg yolks

1

egg white

1

tablespoon almond extract

5

ounces evaporated milk (I hope it's the good quantity cause it says a small can, and with RecipeZaar, I saw that there was 5)
1 1⁄2 cups sugar
1 1⁄2 cups coconut
1⁄4 cup butter

Meringue

3

egg whites

6

tablespoons sugar

1

tablespoon almond extract
Preheat oven to 300°F
Soak bread in warm milk.
Beat eggs yolks and 1 egg white.
Gradually add evaporated milk, almond extract and sugar.
Add mixture to bread and milk, then add 1 1/2 cup of coconut and butter.
Bake for 1 hour and 20 to 30 minutes or until spatula comes out clean when inserted in center of pudding.
For meringue :.
Beat egg whites until fluffy, gradually adding sugar and almond extract.
Continue beating until stiff.
Pour over pudding.
Sprinkle with coconut.
Bake at 325 F for 5-7 minutes until slightly brown.