Prep 20 mins
Cook 30 mins

Indonesian recipe. Serve over rice or Asian noodles
Directions
Heat oil in a large skillet/wok. Add Spanish onion slices and garlic and fry gently until soft.
Add beef strips and fry, stirring, until brown.
Add the spices to beef and cook 2 minutes.
Add coconut, brown sugar, lemon juice and beef stock; stir well. Simmer gently, uncovered, 20-30 minutes, stirring occasionally, or until mixture is thickened and dry. (Cook only 20 minutes for a moister mixture).
**Stir mixture more frequently towards end of cooking time to prevent sticking. Garnish with slivers of bell pepper and green chilies .
Most Helpful
Fantastic recipe. Made the dry version as presented; only change I made was using juice of 1/2 lime instead of the lemon to give a little more zip - an excellent modification. Moister version with coconut milk sounds excellent, too, but wasn't having w/rice to soak it up, and the concentration and intensity of flavors you get with the dry version is well worth it. I expect I'll try this again using other meats as well - lamb or chicken should stand up well; pork, seafood, or tofu probably less well, as the sauce might overwhelm them. I'll add more spices next time, but that's just me...
I loved the blend of spices, made my house smell good! I didn't like the beef. Not because of the recipe, I am just not a big beef fan. My husband really liked it and wants me to make it again sometime. I think I will do the same as the first reviewer and use some coconut milk, make it a bit creamier too. I would like to try this with chicken. I will be using my left over rice tomorrow to make recipe #226152. My husband thinks the meat would be good in the fried rice. (He can put it in his!!!) Thanks for the great recipe.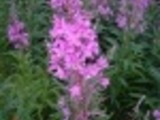 This is very good. I made the moister version so I could have some sauce. I think I would use coconut milk for some of the beef broth next time, just for added coconut flavor. Thanks for posting this.