Annacia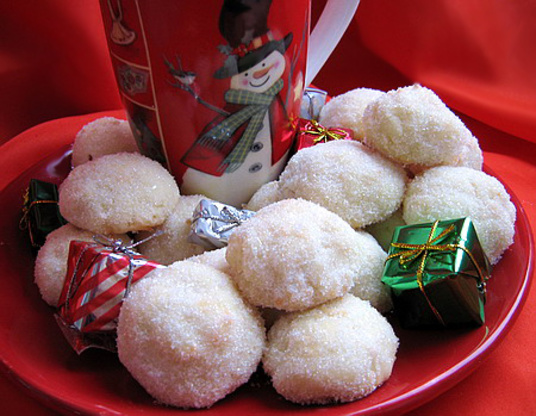 Yummy little cookies from Martha Stewart's Everday Food magazine (Issue #7)

I don't know what I did wrong but my cookies were terrible. It was like an ingredient went missing.
I read & reread the instructions & by the other positive reviews I feel I was in error somehow. There was no way the sugar was sticking to the outside of these & - well, they were awful.
Preheat oven to 350 degrees.
Cream butter with icing sugar until fluffy.
Mix in flour and salt until they are just combined.
Stir in coconut.
Roll dough into 1 inch balls and place on cookie sheet.
Bake until just starting to brown, about 15-20 minutes.
Roll warm cookies in icing sugar.
Cool completely and enjoy.