Coconut Baked Bananas (Or Plantains)
Ambervim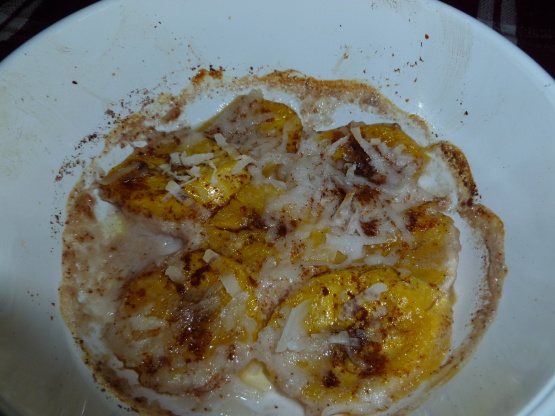 The Colombian recipe I took this from was for plantains. It is meant to be a side dish at dinner. I make it more with bananas just because I have so many of them in my yard.
I did this recipe with plantines and it was very good. It was also very easy. It was desert for us so next time I will use a bit more cinamon and might add a small scoop of ice cream and some brown sugar. Thanks for the recipe. I will most certainly make it again
Preheat the oven to 350°, cut the ends of the bananas or plantains and peel.
Place them in a baking dish and brush with the butter. Sprinkle with the cinnamon and add the coconut milk, then sprinkle with coconut.
Bake for 25 to 30 minutes.
Serve warm as a side dish.