Coconut and Macadamia Nut Banana Bread
Rita1652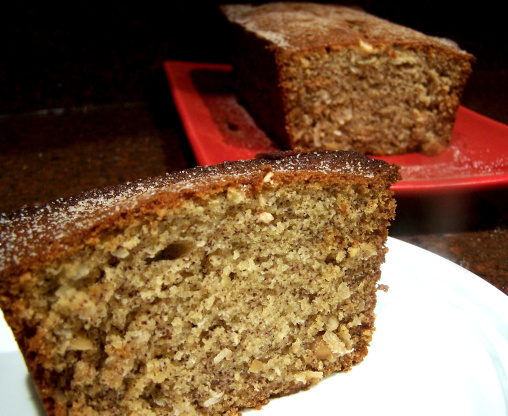 I have no clue where I got this recipe but I found it written down in my handwriting. I used to make this when I was in high school and it was always a big hit!
Preheat oven to 350.
Sift together flour, baking powder, baking soda, and salt into a bowl.
In a large bowl, with an electric mixer, cream the butter with the sugars.
Beat in vanilla, eggs (1 at a time), zest, banana, and sour cream.
Add flour mixture slowly and beat until it is just combined.
Stir in the macadamia nuts and coconut.
Pour batter into a greased (I use butter and a little flour) 9x5x3 inch loaf pan.
Bake in center of preheated 350 degree oven for 40-50 minute or until tester comes out clean.