Coconut and Corn Griddle Cakes
Mercy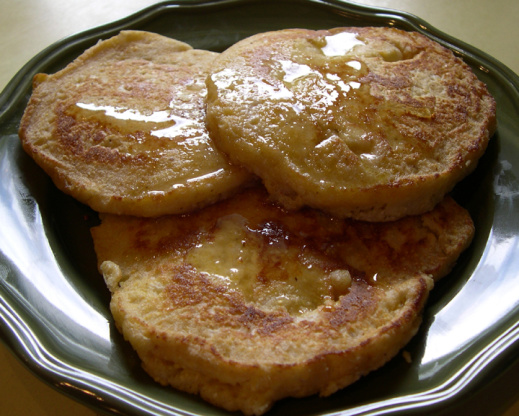 I found this little gem in a 1978 cookbook called "Pennsylvania Dutch Cooking"

These were delicious fresh off the pan. I made them vegan by omitting the egg, using soymilk instead of milk, and substituting sunflower oil for the melted butter. I found they were also perfect corn cakes without the coconut added...try adding chopped jalapenos to the batter and putting salsa and sour cream on top...yum!
Sift the dry ingredients together.
whisk the egg with the milk and water then add the dry ingredients.
Add the melted butter.
Stir in the coconut.
Prepare on a hot griddle as you would pancakes.
Serve with syrup, honey or sprinkle with powdered sugar.