awalde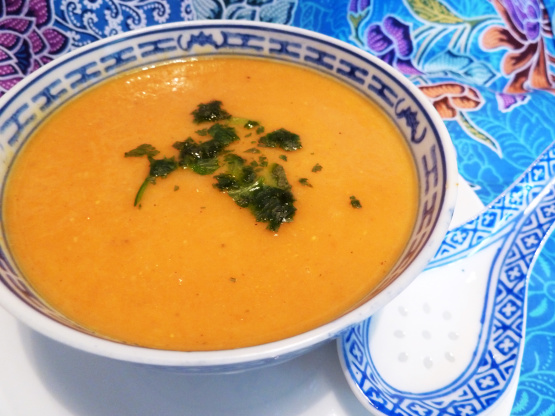 This recipe was given to me by my neighbor who is one of my closest friends. The combination of the coconut milk, coconut oil, sweet potato and carrots is absolutely wonderful! Placing her recipe here for safekeeping.

Top Review by awalde
Delicious soup! I love this orange color and the ginger taste!
Done as described using 3 big carrots (1 pound). The only change was the addtion on coriander green, but other herbs like chives or parsley would be great as well.
Thanks a lot for this easy and beautiful soup!
Saute onion and spices in coconut oil until softened. Add all remaining ingredients and gently simmer until all vegetables are soft. Blend the soup in batches in a blender. Serve hot.