flower7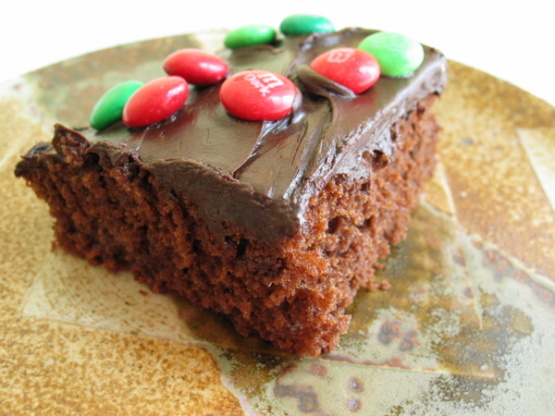 I have not tried these brownies. I'm posting this for safe keeping. I found this recipe in Taste Of Home Quick Cooking 2005.

These are very cakey but moist brownies (almost more cake than brownie) and super easy to put together. The flavor for my taste was a little lacking so I added some fudge frosting and M&Ms to decorate and that helped boost the chocolate flavors. Thanks for the recipe!
In a bowl, combine the butter and sugar. Add eggs, one at a time, stirring well after each addition. Stir in vanilla. Combine the flour, cocoa, baking powder and salt. Gradually add to butter mixture; stir until moistened.
Transfer to a greased 13x9x2-inch baking pan. Bake at 350 for 20-25 minutes or until a toothpick inserted near the center comes out clean. Cool on a wire rack.