Pixie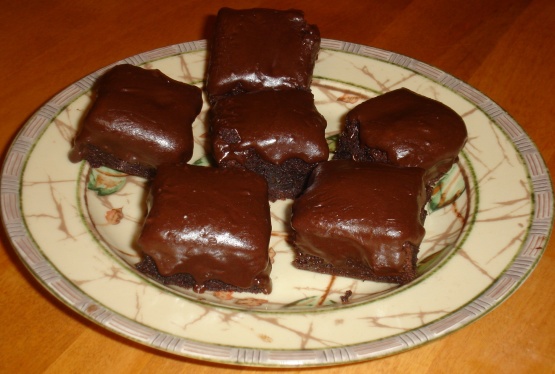 This recipe, courtesy of Hershey, can easily be doubled and baked in a 13x9" pan

Top Review by janee
I cut the recipe in half - baked it in a pie plate for a little less time and voila, it was then the crust for my Pepperment Ice Cream Pie Made a wonderful Christmas Dinner dessert! Excellent! Garnish with chocolate sauce, whipped topping or shaved chocolate curls.
Heat over to 350º.
Grease 9" square pan.
Stir butter, sugar and vanilla in large bowl.
Add eggs; beat well with spoon.
Combine flour, cocoa, baking powder and salt.
Add gradually to butter mixture, beating until well blended.
Stir in nuts if desired.
Spread into pan.
Bake 20-25 minutes or until brownies begin to pull away from the sides of the pan.
Cool.
Frost if desired.