chia2160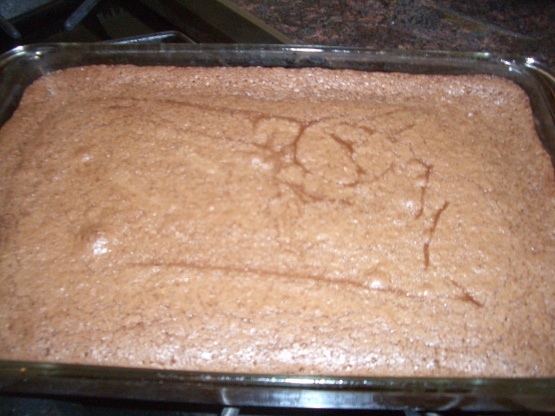 A great Passover brownie that is easy to make. I've made them with and without the nuts and there are never any left from either. I already have requests for this for next Passover. The brownies are fairly flat and thin in a 9x13-inch pan. They can be made in a smaller pan but the cooking time will need to be adjusted.

These were fantastic! I cheated a bit and used 1/4c vegetable oil + 1/2c applesauce in place of the margarine. Used a 9 x 9 pan; after 18 minutes they didn't look quite ready, so left them in for a few minutes longer. The resulting color made me a little hesitant, but the flavor and texture were great! Will remake these all year long!
Preheat oven to 400F and grease a 9x13-inch pan.
Beat eggs.
Add sugar and beat.
Add melted butter/margarine and beat.
Mix in remaining ingredients, including nuts.
Pour batter into pan and bake for 18 minutes.