loof751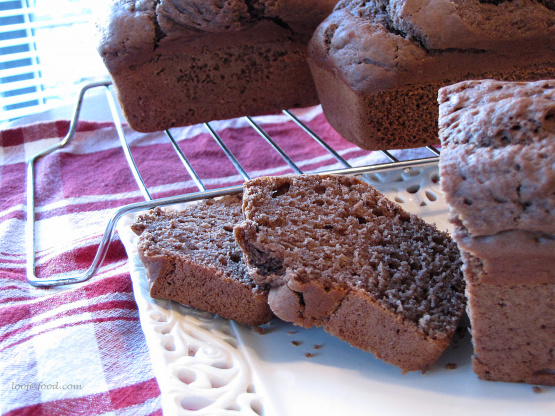 It's been a while since I've made this bread but it is good.

I love this tasty bread! I baked mine in 3 mini ceramic loaf pans so reduced the cook time to about 35 minutes. This bread had a great texture and had a nice chocolate flavor without being too sweet. Perfect with a cup of cinnamon coffee - thanks for sharing the recipe!
Sift flour, baking powder, salt, cocoa and sugar together.
Beat egg and add milk and oil, mix together.
Stir wet ingredients into dry ingredients, mixing just enough to dampen.
Pour into a greased loaf pan.
Bake in 350 degree preheated oven for 45 minutes.