Cocoa and Marshmallows Oatmeal
Boomette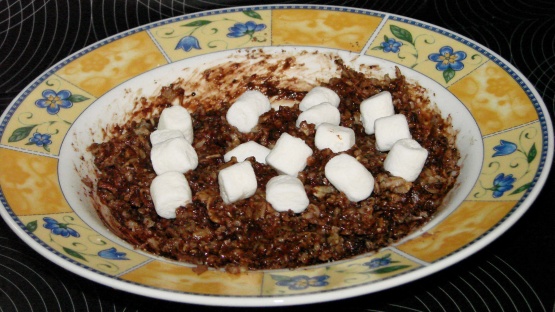 yummy chocolate and marshmallow breakfast treat

This was really good, and my 1 year old about licked her bowl clean! I was hoping the marshmallows and chocolate would be enough to entice my 3 year old to actually eat oatmeal, but no such luck. My daughter and I enjoyed this for breakfast, though - I discovered I was out of cocoa powder so I used some mini chocolate chips and skipped the sugar. Thanks - I will keep this recipe on hand as a special breakfast treat!
cover oats with water and microwave for about 3 minutes.
mix in cocoa until consistent
add sugar substitute
add mini marshmallows.