Cocktail Sausages and Meatballs
Prep 10 mins
Cook 10 mins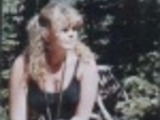 A little different then the popular grape jelly and BBQ sauce sausage appetizer. I like this one better. Great for parties. Substitute frankfurters, cut into 1 inch pieces if desired.
Directions
Combine jelly, wine, lemon peel, lemon juice and mustard in a large pan.
Bring to boil, stirring until jelly melts.
Add sausages.
Cover and simmer for 5 minutes.
Stir water into cornstarch.
Stir cornstarch mixture into sausage mixture.
Cook and stir until thickened and bubbly.
Stir and cook 2 minutes longer.
Serve warm.
Most Helpful
Karen first made this for me at our house when she moved to CA. This is a great even as a meal. I've made it with prepared meatballs frozen from the store and it was great.