Cocktail Sauce Without Horseradish
Bobtail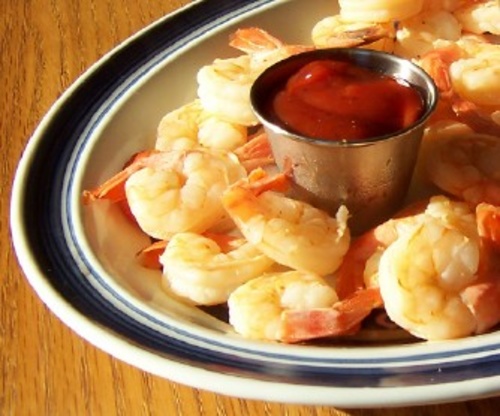 I started making this years ago because I don't like horseradish. It dawned on me today that I had never posted this simple recipe. The chilling time is optional. I have used it many times immediately after mixing. Chilling just blends the flavors a little more. Cooking time is chilling time.

Was good, chili powder was over powering the rest, i think 1 1/2 teaspoons of chili powder might due then add more to taste. I added chow chow relish to mine and im sure regular relish would be nice in it also.
Mix everything together and chill for at least one hour before serving if desired.
If you like lots of lemon juice you can add another teaspoon for more zip.