Pamela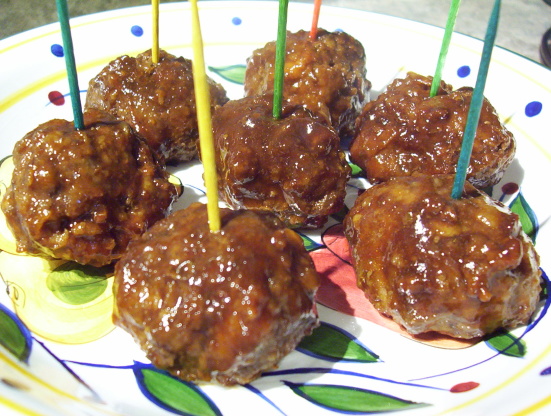 Although I modify this recipe a bit when I make it, this is exactly how my mom made these meatballs for years. Nobody can beat the taste of hers...
Mix together bread crumbs, salt, Accent, milk and minced onion.
Form into tiny meatballs.
Roll in flour and brown in margarine/butter.
Combine remaining ingredients and pour over meat.
Simmer 10 minutes, stirring several times until meatballs are glazed.