diner524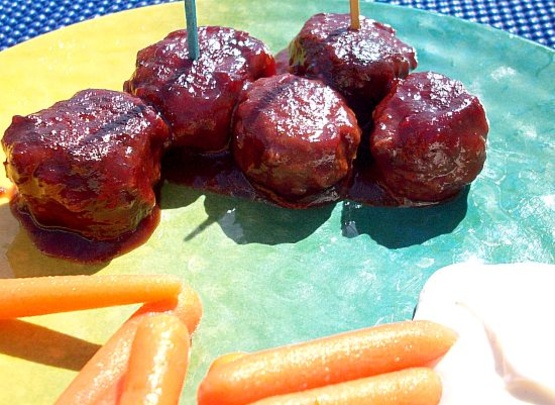 These make delicious appetizers!

I followed the recipe to the letter and it was perfect. Its a very simple recipe and doesn't take a lot of effort. It tasted just like the cocktail meatballs my grandmother use to make. (We lost her recipe. ) The meatballs where the first thing to go at the party, everyone loved them.
Mix together meatball ingredients and lightly shape meatballs into 1" rounds. Brown in 1/4 cup Crisco (they don't have to cook through).
Drain meatballs on paper towels.
Mix the sauce ingredients together in a large skillet or dutch oven.
Add the meatballs (can be frozen at this point) and simmer uncovered for 30 minutes.
Serve in a chafing dish.
Makes 30 balls.