Tiggrr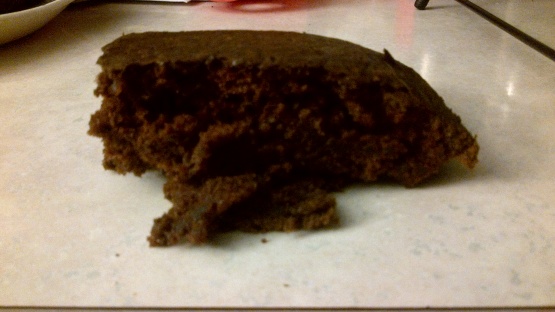 This is an old recipe that I made in our Home Studies class in school. It has the strangest ingredients but is a quick and easy chocolate fudge snack cake. The kids will love it and so will you.

I got this recipe from a friend a few years ago. She was allergic to eggs. A great recipe when you don't have a single egg in the house, but you need something for lunch boxes or a morning tea. Thanks for posting! I should mention these make great cupcakes and cook in 15-18 minutes.
Put flour in sifter (ok its an old recipe so I know most of us don't own one any more. Any bowl will do or I just place right in pan) Add cocoa, baking soda, sugar and salt.
Sift into greased 9x9x2" pan.
Make 3 holes in the mixture.
Pour oil in one, vinegar in the next and vanilla in the last.
Pour cold water over all.
Beat until nearly smooth and no flour shows.
Bake at 350 degrees for 30 minutes.