Coca Cola Cake With Broiled Peanut Butter Frosting
Prep 15 mins
Cook 40 mins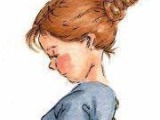 This cake is moist and delicious. It's okay to substitute another cola such as Pepsi for the coke, but under no circumstances should diet versions of the drink be used.
Directions
To make the cake: preheat the oven to 350*F Grease and flour a 9 X 13 X 10 inch sheet cake pan.
Combine the flour and sugar in a large bowl.
In a separate bowl, combine the butter, cocoa and Coke, and pour over the flour and sugar mixture.
Stir until well blended.
Add the buttermilk, eggs, baking soda and vanilla.
Mix well.
Stir in the marshmallows.
Pour into the prepared pan, and bake for 40 minutes.
Remove the cake from the oven and frost while still barely warm.
To make the frosting: in a bowl cream the butter, sugar and peanut butter.
Beat in the milk.
Fold in the peanuts.
Spread over the cake.
Place the frosted cake under the broiler about 4 inches from the heat source.
Broil just a few seconds, or until topping starts to bubble.
WATCH COMSTANTLY, being careful not to scorch the frosting.
Let cool at least 30 minutes before serving.
Reviews
Most Helpful
Hi MarieAlice, I really enjoyed your cake recipe. I changed a couple of things, I used 1 cup of white sugar, and 1 cup of brown sugar. I also added 1/3 cup of cocoa, instead of the 2 tablespoons. Delicious cake! Took it to a family gathering at the lake, and it was devoured! Thanks! Hazeleyes
I have been making this cake for fifteen years. It is always a huge hit. I make the exact cake recipe as listed and have never had any issue with it. I switched to chunky peanut butter about ten years ago and have never looked back. This cake was one of sixteen at my daughter's 16th birthday party (about 60 guests) and it was the only one to be completely wiped out.
This is the best cake! It is my hubby's favorite and the kids love it too. I took one to work (the picture here) and it was gone within an hour. It is not a "pretty" cake, but looks are deceiving! I have substituted marshmallow fluff for the mini marshmallows when I don't have any on hand and it still turns out great!