Coca-Cola BBQ Sauce for Ribs
PaulaG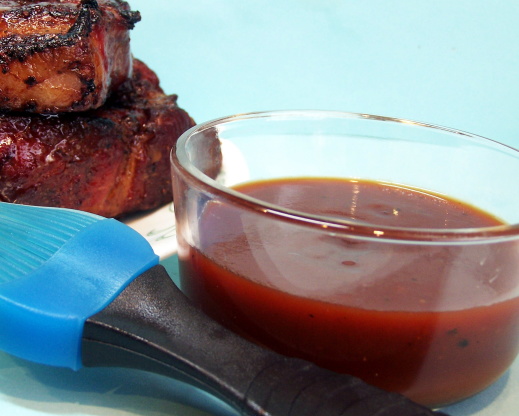 I love the sauce used on these BBQ'ed ribs, as does everyone that has tried them. I use the Country Style Pork Ribs and I prefer cooking them on the grill using indirect heat for hours, but I have used the oven as well. I mop the sauce on often and generously. I serve the sauce on-the-side as well. Recipe Origin - Jim Budros

It is good! I followed PaulaG's advice and use the Memphis Style Back Ribs cooking method and the Outback Steakhouse rub instead for my ribs (because I had a big batch of those) and it's great!
Combine all the ingredients in a heavy, non-reactive saucepan and gradually bring to a boil over medium heat.
Reduce the heat slightly to obtain a gentle simmer.
Simmer the sauce until reduced by a quarter, 6-8 minutes.
Use right away or transfer to a large jar, cover, cool to room temperature, and refrigerate.