Coach's Favortie Peanut Butter M&m Cookies
sprue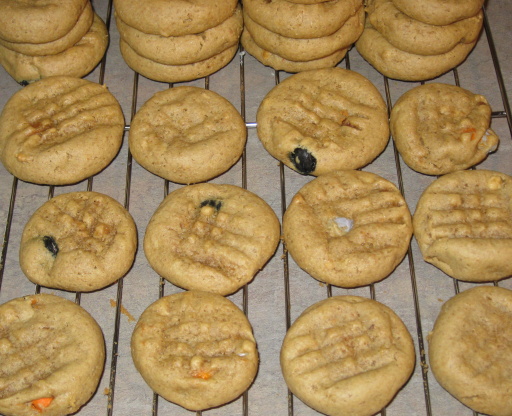 My tennis not only love the way I could play tennis, he also loved my talent for baking. I made this cookies for him and he couldn't wait until I brought back more! This is also one of the easiest cookies recipes around.

Top Review by sprue
i love that these cookies dint have any butter in them. they were pretty good but not the best ever. the cooking time was way off for me. if you are to get 4 dox out of this they have to be fairly small and at 10 minutes mine were burnt and dry little bumps.. i made them a little bigger and cooked them at a lower heat for about 6-7 minutes.. also they dont spread so mashing down is needed. i made a criss cross with a fork and if they are not over cooked they are pretty good and soft.
Preheat oven to 375°F.
Cream peanut butter and brown sugar in a large mixing bowl. Add the eggs and beat until well incorporated. Add milk, flour, and baking soda until a nice dough is formed. Stir in M&Ms.
Drop cookies onto greased baking sheets by rounded teaspoon. Bake until cracks form and edges are golden brown, about 13 minutes.
Remove from oven, let sit for 2 minutes, transfer to wire rack to cool completely.