Clorox Anywhere Spray Copycat
megs_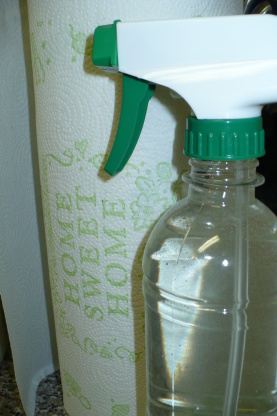 I found this "recipe" on the internet and I will never buy Clorox Anywhere Spray again!

Thanks for this, much cheaper. Only one caution with it though, you might want to mix in smaller quantities that you will use faster. Bleach evaporates in water, so if you don't use this up rather quickly, you are essentially just using water. The Clorox people must have figured out a way to counter-act this, wish I knew how!
22

ounces empty clorox anywhere spray bottle
1 1⁄2 teaspoons bleach

22

ounces water
Mix bleach and water in bottle.
Shake to mix.