Linky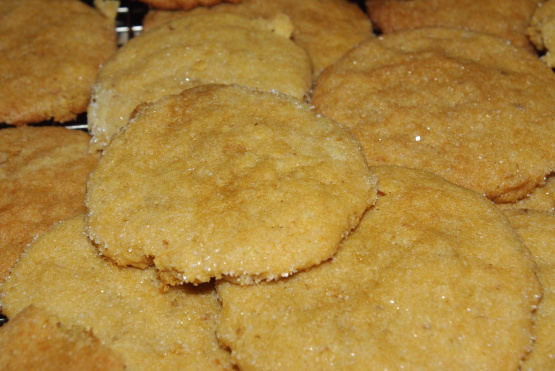 From my grandmother's collection, we also know this recipe by the name, "Caramel Refrigerator Cookies." They are simple but delightful little cookie to serve at any time, not just when enjoying a cup of hot tea.
Sift together flour, baking soda, salt, and nuts and set aside.
Cream together in large mixing bowl the oleo, sugar, eggs, and vanilla.
In batches, mix in dry ingredients. Using a strong butter knife to mix with makes mixing easier, but it is a very stiff dough.
Cover with plastic wrap and refrigerate overnight.
When ready to bake, heat oven to 400 (F). Roll into small 1" balls, flatten with bottom of glass, on an UNGREASED cookie sheet. You can space them close together as they do not spread much in baking.
Bake 8-10 minutes. Cool on pan 2 minutes before transferring to cooling racks. Store in air tight container.