Clear Lemon Jelly Filling
Cynna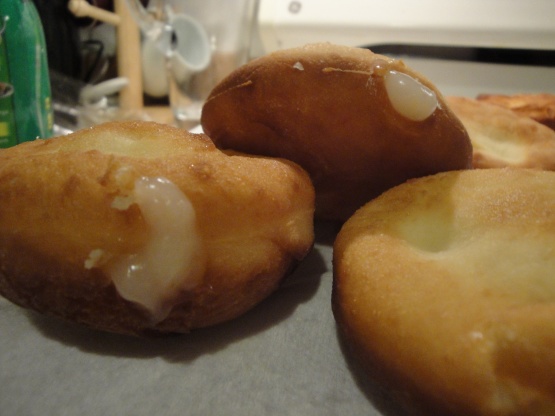 From Recipe Goldmine. For use in a jelly roll cake.

Top Review by Cynna
I made this to use as doughnut filling. I followed the recipe to the letter. Very delicious! Be sure not to walk away even for a second because it gets thick very quickly. I actually let it go a little too far, but once the butter, zest, and juice went in it was perfect. I will be making this a lot, as I'm a big-time lemon junkie. Thanks so much for sharing this simple and quick recipe!
In a saucepan, combine sugar, corn starch and salt.
Stir in water gradually.
Cook over medium heat, stirring constantly, until mixture thickens and boils.
Continue to cook at a boil for 1 minute.
Remove from heat and add lemon peel and butter.
Stir in lemon juice and food coloring.
Allow to cool before using.
*If the filling is too soft, refrigerate.