Clear Fruit Glaze for Cakes
Cabnolen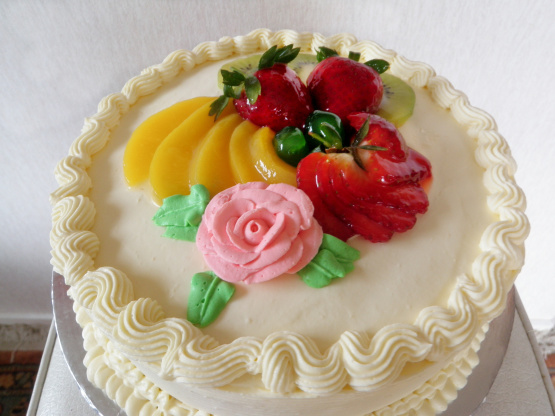 I knew this recipe wouldn't be here at Zaar because it's very very old. It came from my ex-boyfriend's Aunt Suzie. She was different from the rest of the family (she a Baptist, they were Catholic) which made her the black sheep. She and I got along like peas and carrots. I commented that I loved to cook and she gave me this recipe. It was her husband's grandmother's recipe. She said it was his favorite.

THE BEST GLAZE! I've used it for everything and it is PERFECT. I love that I can substitute different kinds of fruit juice to suit different desserts. I most often use it for my cheesecake with fresh berries glazed on top; I add lemon juice to that recipe (1/2 c. water, 1/2 c. fresh squeezed juice with pulp strained out). ONE QUICK DECORATING TIP: Instead of placing your fruit on top of your cake then drizzling the glaze over the top, add a good spoonful of glaze to a bowl then add your fruit. GENTLY mix to coat all of the fruit then place the fruit where you'd like it onto your cake. It tends to look more professional this way. Only caution is that VERY ripe fruit, such as blackberries will break and mix their blackberry juice into the glaze if you mix too vigorously. Mix Gently. Good luck and enjoy!!
Bring the sugar and 1/2 cup juice to a boil.
Dissolve the cornstarch in the remaining juice. Add to the boiling juice and cook till thick.
Stir in the corn syrup. Bring back to a boil and remove from heat.
Cool and drizzle over cake.