Clay Pot Hungarian Chicken Paprika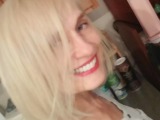 This is adapted from a recipe that came with my Schlemmertopf clay pot.
Make and share this Clay Pot Hungarian Chicken Paprika recipe from Food.com.
Directions
Soak your clay cooker per its manufacturer's instructions; in my case, I soak the lid of my Glazed Schlemmertopf for 10 minutes before use.
Place bacon, onions and green pepper into the clay pot.
Salt and pepper the chicken pieces, sprinkle with paprika, then add to the pot along with the potatoes.
Cover and bake at 425° for 1 hour 20 minutes (my clay pot requires going into a non-preheated cold oven before setting the oven temperature).
Remove clay pot from oven; if adding sour cream, whisk it in at this time (I usually remove everything first then add it back in). Cover and let stand for 5 minutes.
Serve with crusty French bread.