wjorma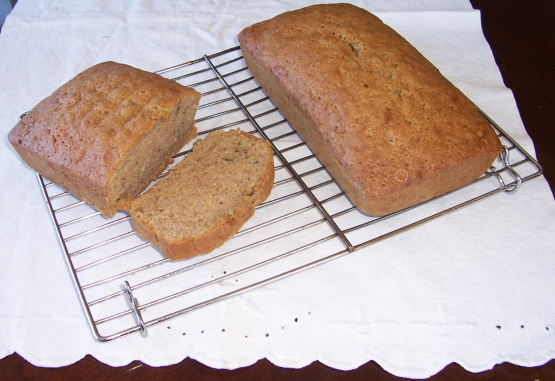 Daughter Claudia and I made up this recipe when neighbors brought us their extra zucchine. Now they ask us for this moist recipe !
spray 2 9x5 loaf pans and set aside.
Start oven at 325.
Mix together:.
eggs,sugar,oil,zucchini and vanilla.
Add all the dry ingredients mixing well. Mix in the nuts.
Divide batter evenly between the two pans.
Bake at 325 for 60 minutes.
The 2 loaves make 20 servings.serve.