Classic (With a Kick!) Deviled Eggs
Parsley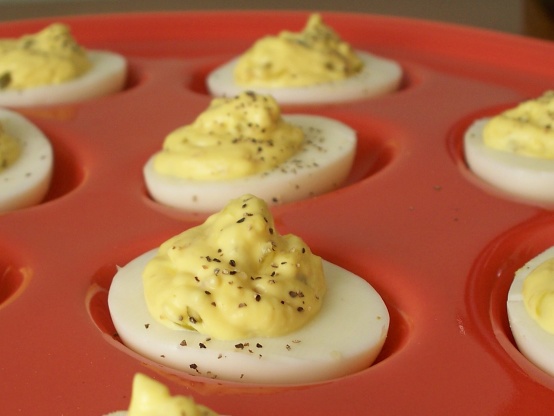 Deviled eggs are the perfect "bring a dish" dish for any occasion, all year round. These are pretty much the classic version but with a nice kick that comes from the hint of prepared horseradish. Adjust this ingredient depending on your diners' tolerances.
Mix yolks with all other ingredients and taste to adjust seasonings.
Use more or less of any to suit your taste.
Sprinkle lightly with paprika.
Chill thoroughly and serve.