Classic White Wine Spritzer
Deantini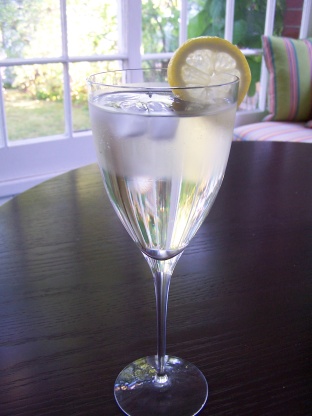 I need to keep the colories down but won't give up the wine! This is a great refreshing summer drink with not to much guilt.

I love this easy refreshing recipe. I have used both white and red wine. Since I got my SodaStream, I can whip up a bottle of club soda in just a couple seconds. Thanks, Rita. mb
Fill a large wine glass with ice and follow with wine topping with seltzers!
Garnish with lemon zest.