jaunna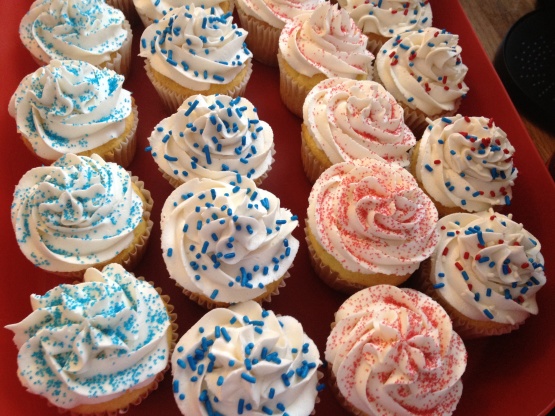 The fine moist crumb of this cake complements any type of filling and frosting makes for the perfect celebratory cake.

I made this cake to give to my sister in law that was ailing. I used a carmel icing #24765 which complimented this cake very well. When we dropped it off, she gave us each a slice of cake. I have recently starting making my cakes from scratch and find them very simple to do. I love the flavor of this cake and will continue to make it in the future.
Butter two 9-inch diameter by 1 1/2-inch deep layer pans or 1 (13 by 9 by 2-inch) pan.
Lined bottoms with parchment or waxed paper.
Set a rack at the middle level of the oven and preheat to 350 degrees.
In a large mixing bowl, beat butter and sugar for about 5 minutes, until light and fluffy.
Stir together flour, baking powder and salt.
Set aside.
Combine egg whites, milk and vanilla extract.
Add 1/3 of the flour mixture to butter mixture then add half the milk mixture.
Continue to alternate beginning and ending with flour mixture.
Scrape bowl and beater often.
Pour batter into prepared pan (s) and smooth top with a metal spatula.
Bake cake (s) about 25 to 30 minutes, or until a toothpick inserted in the center emerges clean.
Cool in pan on a rack for 5 minutes, then turn out onto a rack, remove paper and let cool completely.