Classic White Bread for the Bread Machine
Prep 5 mins
Cook 3 hrs 15 mins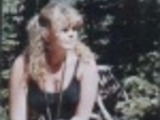 Much better then store bought bread and so easy in your bread machine. Serve warm enough to melt the butter.
Directions
Combine all ingredients in the order given.
Can be made with regular or rapid bake cycles.
Most Helpful
This was so great!! so light and all three kids loved it!! Maybe last reviewer did not measure properly? I have done that before..anyhow SUPERB
Very nice! It rises perfectly and bakes so fluffy. Yummy!
great bread was soooo easy to do fantastic done over 3 hours on the normal setting fantastic