Classic Vinaigrette Salad Dressing
gailanng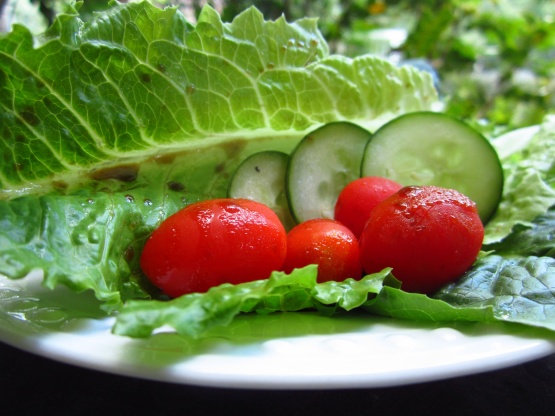 This recipe comes from Chatelaine Food Express Quickies 2. It takes almost no time to make and is delicious on green salads, pasta and potato salad. Having a choice of lemon juice or 1 of 2 differents vinegars adds versatility. I prefer using sel de mer which is also called sea salt but table salt is just fine to use.

This was a great little dressing - made it tonite for ZWT - France. It's amazing what one little ingredient can do for a very basic dressing - the mustard made all the difference. Easy and good. Thanks, Dreamer!
Whisk all ingredients together.
Toss with greens, pasta or potato salad.