Classic Turnip and Apple Casserole
Parsley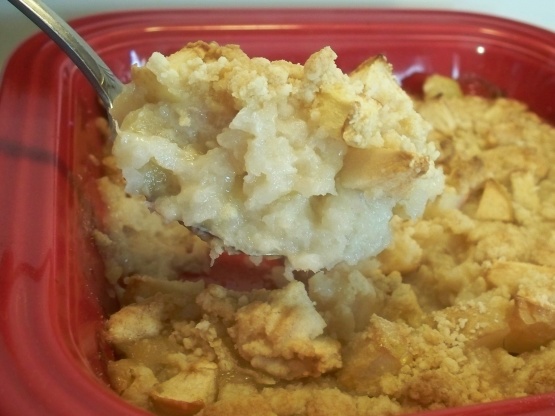 I first had this recipe at my husband's aunt's home back in 1979; got the recipe from her and have been making it to serve with turkey dinner ever since. I love the apples and turnip together! If you want to make it ahead of time, you can; just make it up to the layering stage then cover tightly and refrigerate. Put topping on, though, just before it goes into the oven.

Classic Canadian Thanksgiving or Christmas dinner fare. This is similar to the recipe in the Best of Bridge. Thanksgiving wouldn't be Thanksgiving without these tasty turnips.

I add more cinnamon to the turnip mix. This time I used one layer of granny smith apples and the 2nd layer was honey crisp. I subbed agave nectar for the brown sugar in the turnips, but used brown sugar for the topping.

Very tasty traditional dish.
Preheat oven to 350F; butter a casserole dish (or spray with Pam) and set aside.
Peel and dice turnip (this can be a tough job, as turnips are very dense) and place in a large pot.
Cover with cold, lightly salted water and bring to a boil.
Boil until turnip is tender (this takes longer than potatoes, usually), then drain and return to the pot.
Mash turnip with the 1 tbsp butter and cream; stir in 1/4 cup brown sugar and the cinnamon; set aside.
Peel apples, core, and slice.
In prepared casserole dish, layer 1/3 of the turnip, then half the sliced apples, then 1/3 of the turnip, then the remaining apples, then the remaining turnip; smooth top.
At this point, you could cover the dish tightly and refrigerate for several hours; don't put topping on until you're ready to pop this into the oven.
When ready to bake, combine topping ingredients in a small bowl until they are crumbly; sprinkle over top of turnip.
Bake in preheated oven for one hour; serve.