Classic Sugar Cookies Recipe
Keeferop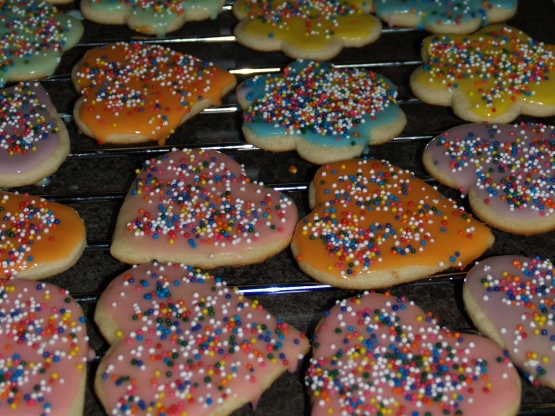 We prepare these every year on Christmas. Then we cut out our favorite holiday shapes and coat w/ frosting (mixture of powdered sugar and milk) and sprinkles!
Blend butter, sugar, and egg.
Then add dry ingredients alternating with milk and vanilla.
Chill until cold.
Roll out dough about 1/4" thick and cut our favorite shapes w/ cookie cutters.
Place on ungreased cookie sheet and bake at 400 degrees for 7-10 minutes until edges start to turn golden brown.
Cool. Top w/ frosting made by mixing a tiny bit of milk with powdered sugar until the right consistency is reached.