Classic Steak House Rubbed Filet Mignon
Parsley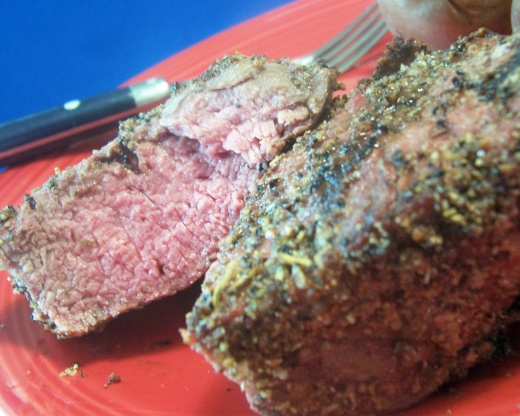 Cooking Light 2004 Dry mustard powder has a pleasant bitterness and mild heat that pair well with the tender beef. Peppercorns and rosemary add even more flavor.
Prepare grill.
Place peppercorns and rosemary in a spice or coffee grinder; pulse until the pepper is coarsely ground.
Combine pepper mixture, dry mustard, salt, and garlic powder; rub evenly over both sides of steaks.
Place steaks on a grill rack coated with cooking spray, and grill 3 minutes on each side or until desired degree of doneness.