Classic Southern Buttermilk Pie
Kaileyy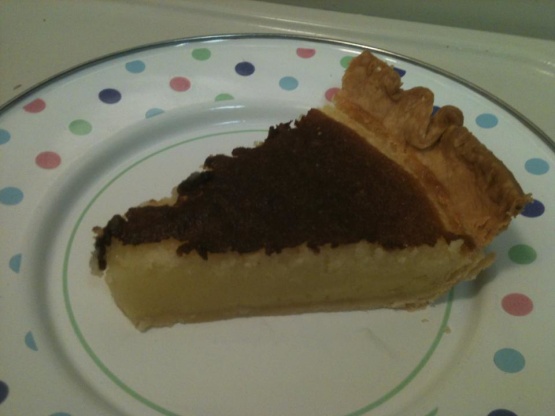 This is my grandmother's recipe from a very long time ago! SO delicious and very simple! If you've never had a buttermilk pie it tastes NOTHING like buttermilk. It is more like a sweet, custardy filling. I used to get so anxious waiting for Thanksgiving for my mom to make these! YUM!
Preheat oven to 325.
Mix all ingredients and pour into pie crust.
Bake for 30-45 min when pie is golden brown and not wiggly anymore.