Annacia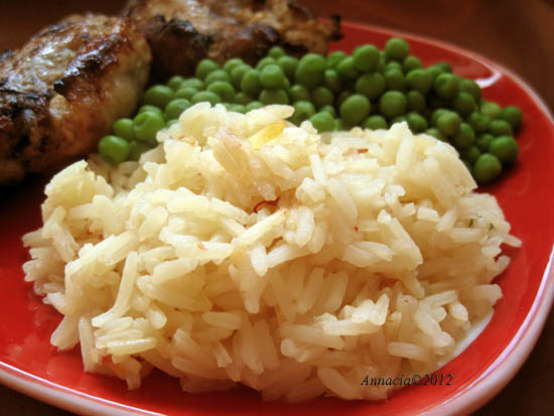 This is easy, simple and wonderful. The original recipe which was printed in the Spring 2005 Penzeys catalog, calls for long-grain rice; however, I liked it much better with basmati. Also, the original recipe called for minced onion but I found it worked very well with dried onion. I indicated that the butter is optional, because I did not add it.

This was fantastic! I made this using fresh onion and a minced garlic sauteed in the butter first then adding the rice. I also had part of a tomato that I diced up and added to the rice at the end. Served this with recipe#468517#468517 and recipe#256059#256059 and asparagus....we had a wonderful dinner and I will definately make this again. Another winner for my Favorites of 2012. Thank you for posting the recipe.
Rinse the rice well, drain.
In a medium size saucepan, add the rinsed rice and remaining ingredients.
Bring to a boil, cover and reduce heat.
Simmer for 15 to 20 minutes or until stock is absorbed and rice is tender.
Fluff with fork and serve.