Classic Raisin Oatmeal Cookies
Annacia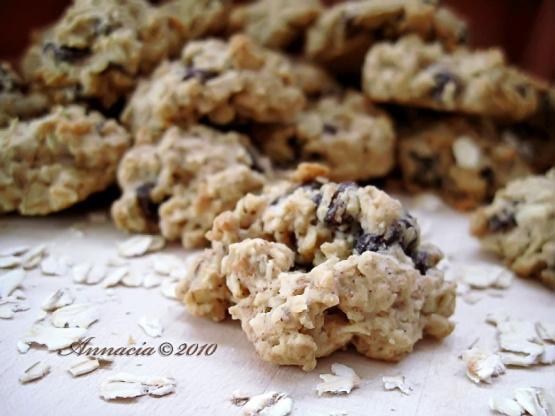 Tasty and easy to put together. I like having one of these when I'm hungry in between meals.

I made this recipe at Christmas for my boyfriend & he said these are the best oatmeal raisin cookies he has ever had! He informed me I have now spoiled him from all other cookies of this type.
This will be a recipe I will continue to make.
Preheat oven to 350 degrees Fahrenheit.
Combine butter, brown sugar, sugar, milk, egg and vanilla; beat until light and fluffy.
Whisk together flour, cinnamon, baking soda and salt.
Add to butter mixture; stir well. Add oats, walnuts and raisins. Drop by teaspoonfuls onto parchment paper lined baking sheet. Bake in upper third of oven for 12 to 15 minutes.