ChefLee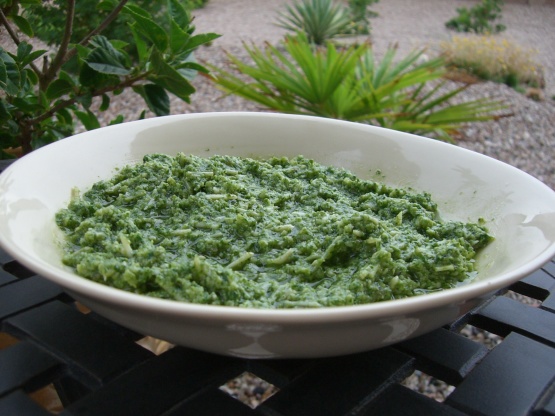 Pesto can be made through step 1 and stored in freezer. To serve, remove pesto from freezer and let thaw and warm to room temperature, then fold in cheese and salt. Pesto is delicious with chcken, fish, or steamed vegetables (and, of course, on pasta).
I followed the directions, but added an extra garlic close. Strange aftertaste.
Place pine nuts and garlic in food processor; process until finely chopped. Add half the basil and process until coarsely chopped. Add remaining basil. With machine running, pour oil in thin, steady stream through feed tube.
Transfer pesto to mixing bowl and fold in cheese and salt with spatula. (This will make enough to sauce pasta for 6.).