Prep 30 mins
Cook 50 mins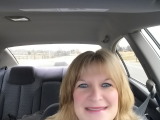 This is very good and easy to make. It comes from my 1981 cookbook "Favorite Brand Name Recipes". I have been making this for years. It is a favorite of my family. Please note that I alter some of the ingredients to my taste. I usually add more parsley, oregano, garlic powder, so alter to your taste. Enjoy!
Directions
In large heavy pan, lightly brown beef and onion in oil.
Add tomatoes (put through blender or cut with edge of spoon), tomato paste, water, parsley, salt, sugar, garlic powder, pepper, and oregano.
Simmer uncovered, stirring occasionally, 30 minutes.
Meanwhile cook lasagna as directed on package.
Drain lasagna.
In 13x9x2-inch baking pan, spread about 1 cup sauce.
Alternate layers of lasagna, sauce, ricotta, mozzarella, and parmesan cheese, ending with sauce, mozzarella, and parmesan cheese.
Bake at 350°F for 40-50 minutes until lightly brown and bubbly.
Allow to stand 15 minutes; cut in squares to serve.
Reviews
Most Helpful
This is an excellent recipe. Easy to follow - even for a novice like me. Very good taste and texture. Expedited using pre-cooked oven-ready noodles. Bellisimo.
I can't believe I hadn't posted my review on this recipe. The first time I made it, which was right before leaving for work, when I came home that night my DH raved about how good it was. My DS is a picky eater. He doesn't like hamburger or the dishes made with it that most kids like (i.e. tacos, chili, hamburgers) but he decided to try this lasagna and he loved it! He was just asking me to make this today. It's a great recipe!! Thanks for posting it.

This is a wonderful lasagna! I did use fresh garlic. It really was great tasting. Thanks alot Melanie Davis....