gailanng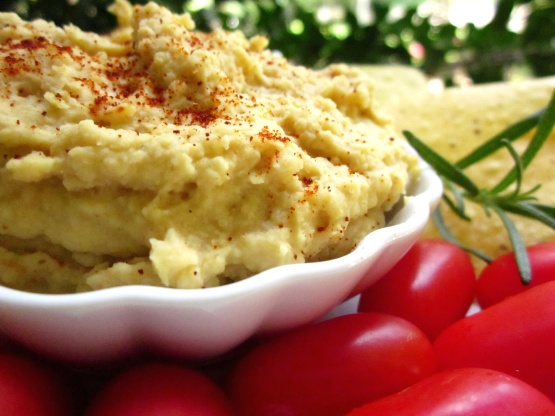 I recently tried and really liked hummus. So I came up with my own version, loosly adapted from the back of the cumin canister. This is a basic recipe but one that DH and DD liked too. Hope you like it as well.

I left a message for my sister to stop over for cocktails and dip. I'm glad she called back. I can't tell you the number of times that I've searched for my phone only to have my cleavage vibrate. Oh, there it issssss! Good hummus with a capital O-O-D. Made for Everyday Is A Holiday.
Put first 7 ingredients in food processor and pulse. May need to add a little water to get to the correct consistancy. I also add just a tad more garlic powder and onion powder for flavor. We like garlic at my house, so that is your preference.
Chill for 20 to 30 mins and enjoy with cut up vegetables, pita chips or crackers.