Classic from the Box All Bran Muffins Recipe
Heirloom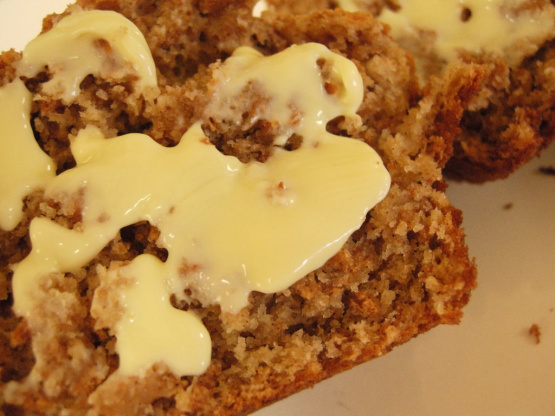 The same recipe that used to be on the box years ago.

I made this recipe using 100% whole wheat flour and honey and I added raisins and walnuts. The muffins came out delicious; 1 1/4 cup whole wheat flour 1/2 cup honey 2 tsp baking powder 1/4 tsp sea salt 1/2 tsp baking soda 2 cups all-bran cereal 1 cup and 2 TBls milk 1 egg 1/4 oil (I used canola) 1/2 cup raisins 1/2 cup chopped walnuts Hope this is helpful to those looking for an alternative to white flour and granulated sugar !!
Stir flour, sugar, baking powder and salt. Set aside. In large mixing bowl, combine All-Bran cereal and milk. Let stand 5 minutes or until softened. Add.
egg and oil. Beat well. Add flour mixture, stirring only until combined.
Portion batter evenly into twelve 2 1/2-inch muffin-pan cups coated with.
cooking spray. Bake at 400 degrees for about 15-20 mins or until lightly browned.
Serve warm. Yield: 12 muffins.
This from the All-Bran cereal box!