Parsley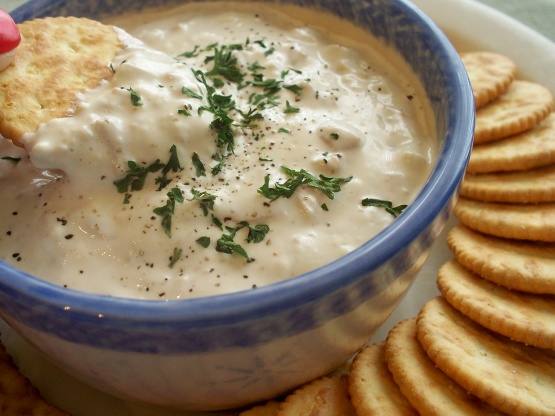 Clam dip has been around the party scene for a long time. This classic recipe is used by many American cooks at many different types of gatherings.

Top Review by GinnyP
Well, I've been on the American scene since 1964 (the year I was born), and this was the first clam dip I've had occasion to try. It's delicious! Clam dip!? Where have you been all my life? :) My husband, on the other hand, reports that he has tried 'many' clam dips, and he said this ranks right up there with the best of'em!
Combine all ingredients plus 4 tablespoons of the reserved clam juice in a bowl and mix until thoroughly combined.
Put mixture in a serving bowl and chill.
Serve with potato chips, crackers, or small pieces of raw vegetables.