Classic Butter Crust Bread
Sageca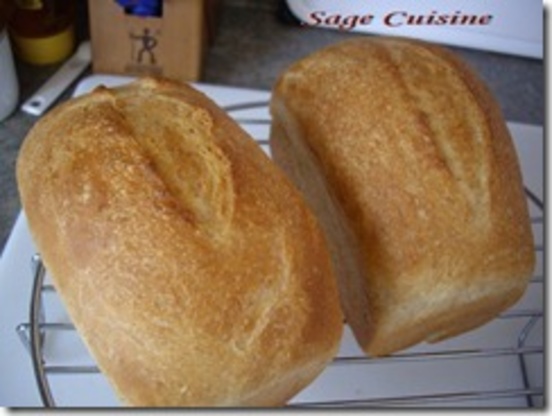 Evoking memories of small-town bakeries, this classic white loaf does it all- breakfast, toast, sandwiches, bread with a pot roast dinner. Leftovers make great croutons, French toast or bread pudding.
Add sugar, salt, buttermilk and better to the bread pan.
2. Spoon flour on top of liquid. Add yeast.
3. Select Basic/White cycle and Light Crust setting and press Start.
Topping: After bread final rise and just before baking, press Pause.
Raise the lid, cut 1/2 inch slash down the length of the bread.
and brush with melted butter. Close lid and press Start to continue cycle.
I prefer using the Dough cycle, remove, shape, let rise and bake in the oven,.