Ashley Cuoco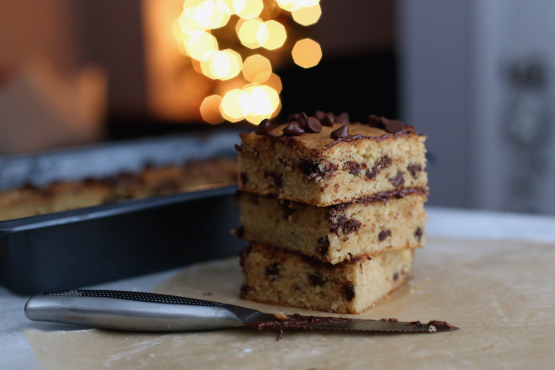 Traditional blondies, tastes a little like cookie dough even after baked. Always asked for the recipe!!!

I made these exactly as the recipe says to. I hate to give a negative review, but these just weren't good. They took over an hour to bake, and there is such a thick crust on both the top and bottom of them that they are just tough. They smelled sickeningly sweet while baking, and they don't have the texture that I had imagined. I'm sorry to say that I won't be making them again.
Preheat oven to 350 degrees.
Grease and flour a 9 x 13 inch pan.
Cream butter & sugars until pale brown and thick; add the eggs one at a time and then add vanilla.
With a wooden spoon, stir in chocolate chips, then add the flour, baking powder & salt.
Spread into the prepared pan.
Bake for 45 minutes.