Classic Black Beans and Rice
KateL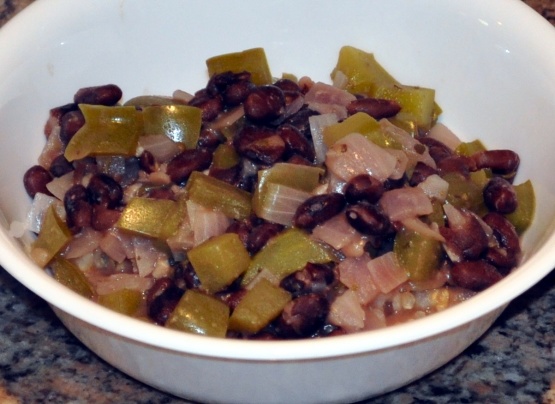 Perfect vegetarian meal, and easy to make.

Top Review by KateL
Please see my rating system. If you want people to use Goya sazon seasoning, please include it in the ingredients. It would help to list the preferred cooking temperature and the expected amount of time in the directions. This cannot be a classic black beans and rice recipe if no rice is listed an ingredient. For my taste, there was too much green pepper, although I enjoyed this combination very much. Also, I used 1 1/2 tablespoons Made for Spring 2013 Pick-A-Chef.
Saute the onion till it begins to caramelize.
Add garlic, then bell pepper.
Saute some more, then add the black beans.
Add the remaining ingredients and simmer till thickened. If you need more water, add a bit at a time.
Instead of salt, use a packet of goya sazon, available in the Spanish section of your local supermarket - at least in the East Coast. Otherwise just use salt.
Serve over rice.