From The Star of Texas Cookbook by the Junior League of Houston. Here for future use. Sounds like an easy appetizer.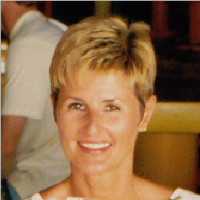 DH and I loved these mushrooms-GREAT recipe! I used 1 package of mushrooms-about 14-and halved all ingredients except the clams-used all 8 oz. can. Very easy and very yummy!!! Next time I will only use a pinch of the mayo topping; a dollop was too rich for me (not DH). They baked for 15 minutes and I served w/ grilled steaks and potatoes- our dinner was wonderful! Thank you for a great recipe!!!
Preheat the oven to 350 degrees F.
Remove mushroom stems (and reserve), leaving caps intact and set aside.
Chop stems and saute in butter for 10 minutes.
Add clams, onions, parsley, salt, pepper, and garlic.
Saute for 5 minutes.
Stuff mushroom caps with mixture and place in a lightly greased baking dish.
Chill.
Combine the mayonnaise and mustard; place a dollop on each mushroom.
Bake for 10-15 minutes.
Serve hot.