Directions
In a large sauce pan with oil, saute garlic, sausage and mushrooms.
Stir in tomatoes, clam juice, and clams.
Bring to a boil.
Spoon into bowls; top with garlic croutons if desired.
Most Helpful
Outstanding! I would never have thought of combining clams and Italian sausage. I doubled the garlic as well, because, hey, you can never have too much garlic. This makes for a delicious soup. It might even work great as a pasta sauce if you let it cook down a bit before adding the clams. NEW EDIT: I've since taken to adding oregano and parsley to this recipe. And if you want to add a little pasta to the soup, grab a handful (I used small shells) and toss 'em in along with the clams in step 2. Add 'em late to heat up, then serve.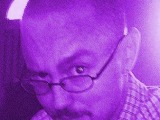 I'm adding this to my previous rating. This recipe is still in my personal cookbook and I've made it many times and it just gets better each time. Today, I added just a small handful of dry macaroni and it is awesome. When I first used this recipe, I was on a no carb diet. Now I'm on a low carb diet and it's absolutely wonderful!!