Prep 20 mins
Cook 15 mins

My family's favorite version of this cherished classic.
Directions
In a skillet, cook and stir the onion and garlic in hot olive oil.
Drain the clams and reserve 1/2 cup juice.
Add 1/2 cup clam juice and wine to the skillet.
Cook over medium-high for 10 minutes or until reduced by half.
Add in clams, basil, thyme, salt and pepper to taste; stir to combine.
Simmer for 5 minutes.
To serve: put cooked linguine on individual serving plates; top with clam sauce; sprinkle with parsley.
Most Helpful
This was really good, and a breeze to make. I used two cans of clams, though, just cuz I like a lot of 'em in every bite.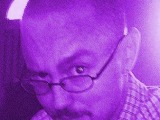 The other day my 20 year old college student son asked me for a good recipe. He wanted to make dinner for a young lady friend of his. Although he grills great chicken, he doesn't have a lot of experience in the kitchen (but he wants to learn). He wanted a pasta dish, but fancier than opening up a jar of spaghetti sauce. I thought of linguine w/clam sauce. When I did the search I found this recipe by Nurse Di. I have tried a lot of her recipes and have never been disappointed. I gave the recipe to my son. He made it for dinner, just as stated. He later left a message for me that it was really good (I trust his taste in food thus the 5 stars). I can't wait to try it myself.
This is wonderful. I followed the recipe exactly. We gobbled down every last bite. It was fast and easy. I will be making this again and again. Thanks, NurseDi!