Clam Chowder Like Skippers or Ivars
Mandi T.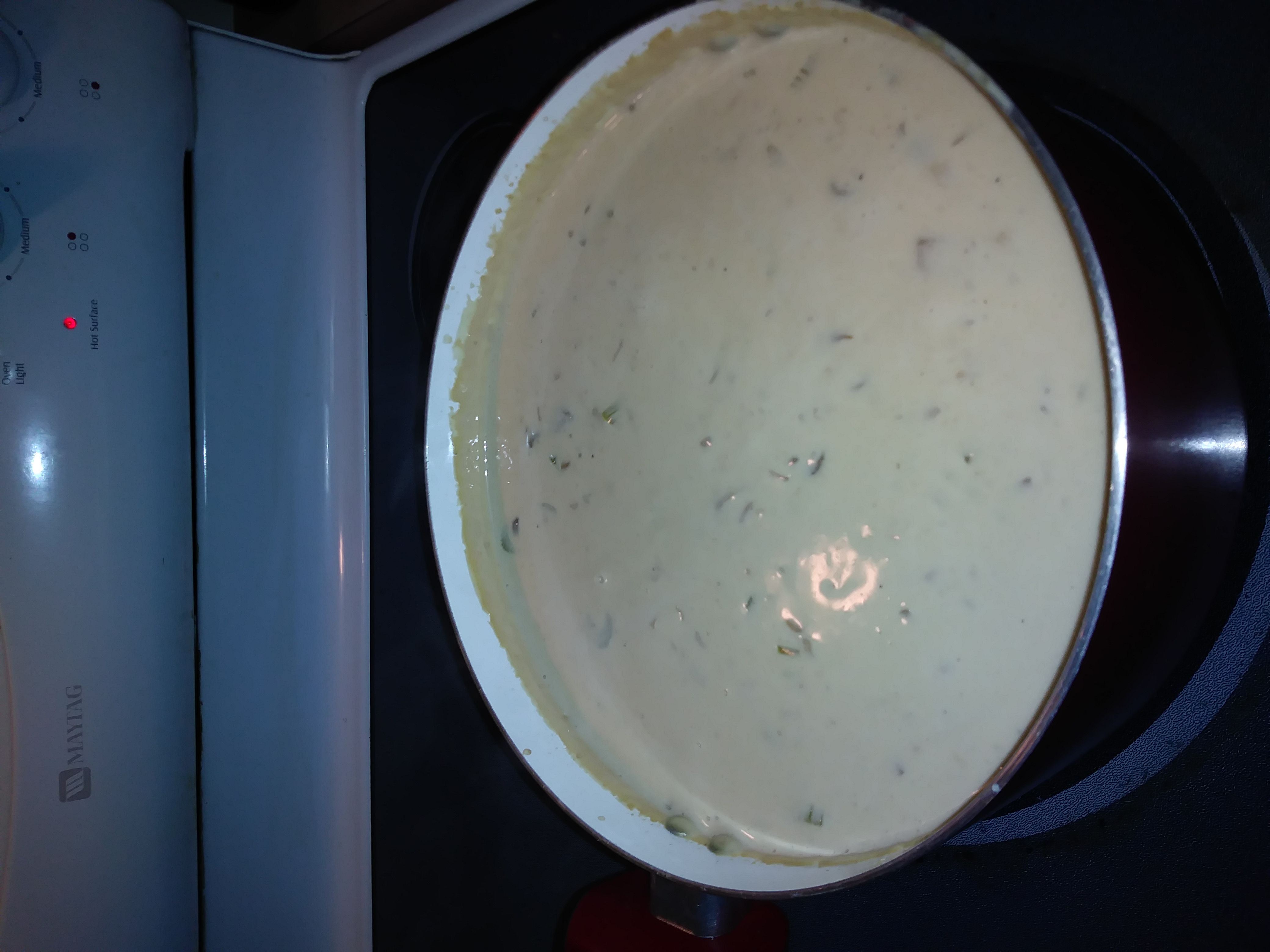 This is the Best clam chowder ever! My family and friends can't get enough and it is always a request that I make it, you will not be sorry you tryed it.
Add your diced potatoes,celery, 1or 2 pk. of french onion soup mix (this will really determine your richness),and the juice from your cans of clams. (leaving the clams to add at the very end of the recipe or they will get chewy) and 1-2 tbl. liquid smoke, now add just enough water to cover maybe an inch over your potatoes and celery. Boil for 10 minute no longer or you won't have any potatoes for your chowder.
now add the rest of your ingredients, including your clams and simmer on low for at least 1 hours if not longer, (crockpot on low is awesome too) stirring frequently. serve with some tasty sourdough or toasted mauie onion chips, on top.